Cipole Trunk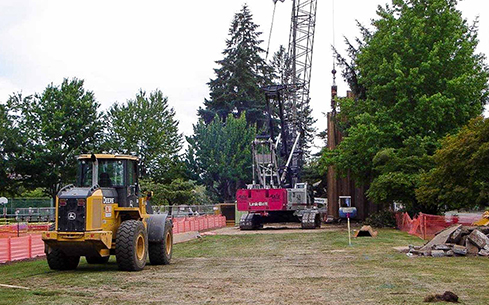 Clean Water Services-Washington County, Oregon intercepter sewer construction along the wildlife refuge in Tualatin, Oregon. A summary of major work items would include clearing, 2 bored street crossings, 36" PVC Gravity Sanitary Sewer 8,000LF, Multiple Sewer Bypass operation sand work area complete wetland restoration. Very challenging project due to tight access during all construction operations.
North Albany Force Main
City of Albany Force Main Sanitary Sewer construction along the shoulders of the Willamette River in Albany, Oregon. This project featured a number of challenging components including 24" PVC Sanitary Forced Main 8,000LF, 24" Welded (HDPE) Willamette River Crossing via Horizontal Directional Drilling 1,700LF, Sewer Trunk Bypass and Pump Station construction including VFD and flow meter controls. This project crossed the Willamette River and connected to the Albany Treatment Plant. "We look forward to the challenge".