North Albany Pump Station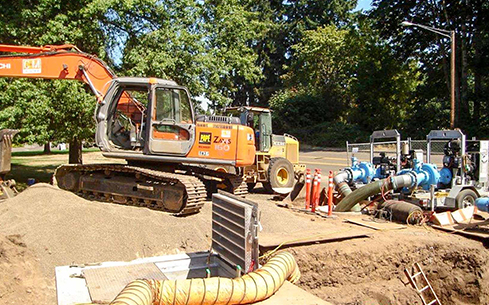 Complete reconstruction of the underground Pump Station in North Albany Oregon. Project featured Major Sewer Bypass, Replacement of (2) 24″ Trunk interceptor Pumps, Retrofit of the underground pump chamber, Mechanical, Structural concrete, Instrumentation Shelter, Flow-Meter and Vault, (2) Variable Frequency Drives (VFD), Electrical along with complete programming and testing. Pumps were located in a (25′) deep pump chamber that required a complete "Confined Space" Safety Program.
Wyndham Ridge Booster Pump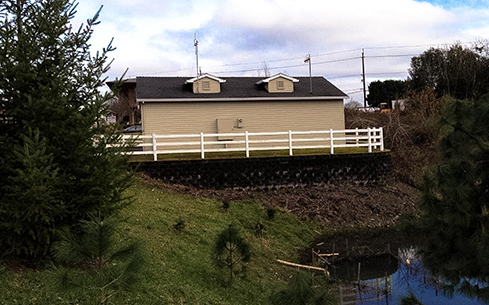 Wyndham Ridge Booster Pump Station: The Booster Pump Station was built for the City of Sherwood, Oregon and features Complete Building Construction, Retaining Walls, (5) Close Coupled end suction Centrifugal Pumps, Mechanical Installation, Electrical/Controls, Variable Frequency Drive (VFD) installation and Backup (125-Kilowatt) generator.