Grande Ronde Road Widening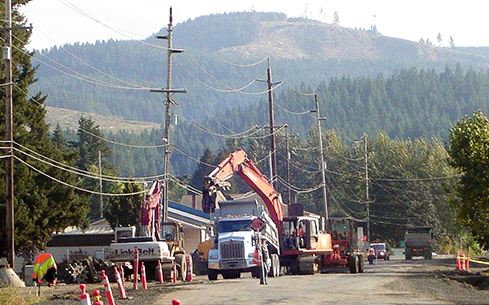 Reconstruction and upgrade of Grand Ronde Road between Highway 18 and Highway 22 in Grand Ronde, Oregon. This project was designed and completed under ODOT Specifications. Major highlights included Road Development (5,280LF), Road Base (19,000Tons), Paving (9,400Tons), Walkway Bridge, Sewer/Water Piping (20,000LF) and Dry Utility Duct Bank (2,000LF). This work was all completed under full traffic control.
Springwater Trail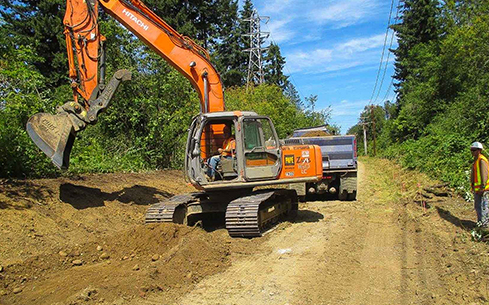 ODOT Specifications were used to reconstruct 2 miles of existing utility access road into a multiple use Road and Trail in Boring, Oregon. Major features of the project included Road Base Reconstruction (10,560LF), Contaminated Soil Removal (200Tons), Base Aggregate (6,000Ton), Paving (2,600Tons), (1) Foot Bridge Replacement, Drainage Pipe (6,000LF) and several Wetland Swale Enhancements. Along with the above work the project presented many access related challenges. Due to wetland sensitive areas there was only one way in and one way out for (2) miles!! "We can make it look easy".